Restorative Dentistry – Phoenix, AZ
Your Mouth Restored – Safely!
We"ve thought of everything. From safely and gently removing toxic metals (using the SMART® protocol) to replacement with highly bio-compatible filling materials from Germany, we pay close attention to every detail. After all, it is your health that's at stake. At Natural Dental Partners, Dr. Mahn and Dr. Nguyen use a combination of the IAOMT SMART® and Huggins protocols. This minimizes your exposure to any harmful toxin and allows you to get on your way to better health.
Why Choose Natural Dental Partners for Restorative Dentistry?
Commitment to Using Non-Toxic, Long-Lasting Materials
One-Visit, Custom-Made, and Minimally Invasive Restorations with CEREC
SAFE Amalgam Filling Removal SMART Protocol
Dental Crowns & Inlays/Onlays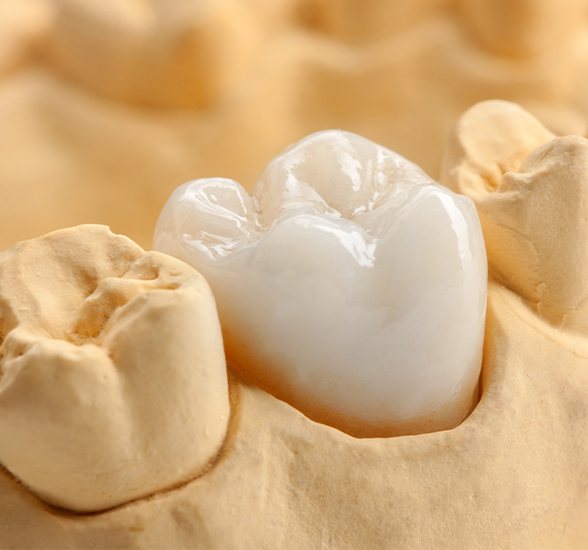 Nothing is better than your own tooth structure. That's why we restore teeth in a way that minimizes the removal of healthy tooth structure. Unlike invasive and destructive traditional crowns , we rely on conservative inlays and onlays to rebuild teeth that have been damaged due to decay or previous restorations. Over the years we have found these conservative metal-free restorations to be a beautiful and long-lasting option.
CEREC One-Visit Restorations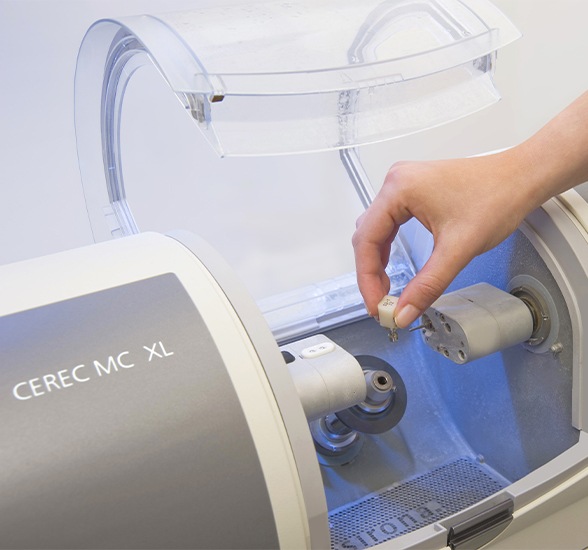 Instead of the traditional method of requiring a patient to make two appointments to repair a badly damaged tooth , we can use CEREC technology to design, mill, and place custom-made restorations in a single appointment. This allows us to complete your required dental work much more efficiently. Patients actually enjoy (seriously!) watching our doctors design and fabricate the restoration. With this technology, we can do in one appointment what used to take 2 or 3 … and who doesn't love that?
SMART® Amalgam Removal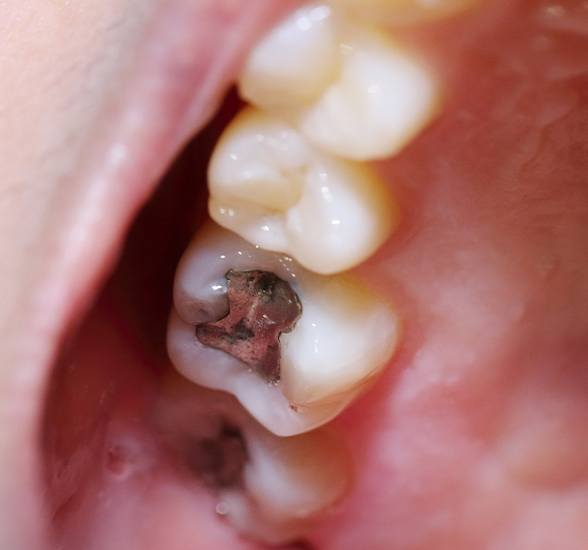 "Silver" fillings are in fact over 50% mercury. During the life of the filling and especially during the removal process, toxic mercury vapors are released. For this reason, it is critical that protocols are in place to protect you from these toxins. The SMART® method involves the use of a binding agent (Bentonite), rubber dam, supplemental oxygen and extra air filtration in order to minimize exposure. This process of safely removing mercury amalgams is critical in protecting your health! For years we have also utilized a filtration system that prevents the old amalgam from entering our community water system.
Tooth-Colored Fillings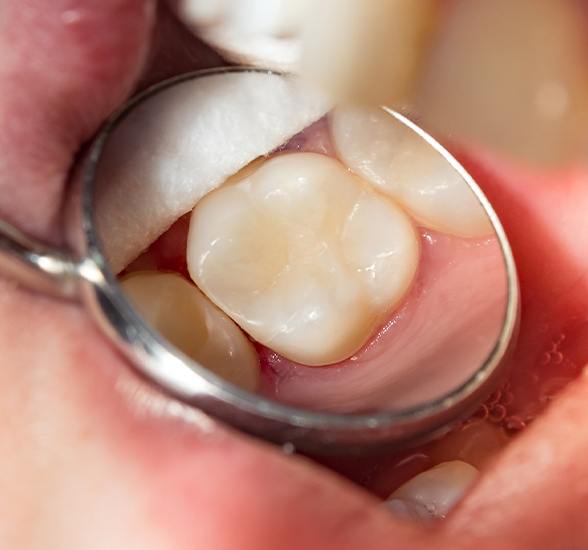 For minor cavities, nothing fixes them faster or better than tooth-colored fillings. Unlike the old dark gray amalgams, which stick out like a sore thumb, our fillings utilize a composite resin that we can perfectly color-match to your enamel. Not only are these fillings practically invisible, but they are also more bio-compatible and conservative.