Preventive Dentistry – Phoenix, AZ
How We Keep Your Health on Track
Research has revealed that routine preventive dental visits can not only help you avoid common oral health issues like cavities and gum disease, but also lower your risk for a number of serious ailments, including heart disease, diabetes, and even dementia. Seeing us on a regular program designed specifically for you ensures you will stay as healthy as possible.
Why Choose Natural Dental Partners for Preventive Dentistry?
Holistic, Whole-Body Approach to Dentistry: No Fluoride, Minimal Exposure to X-Rays
Friendly Team That Listens to Patients
High-Tech, State-of-the-Art Office
Dental Checkups & Cleanings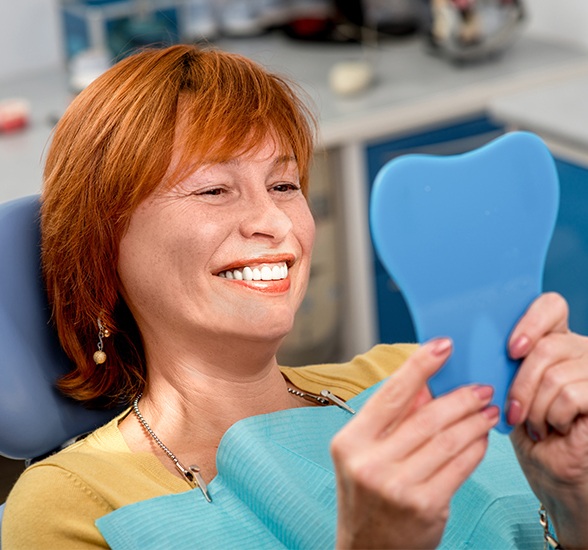 At your initial visit, one of our doctors will perform a very detailed exam where they inspect your teeth, gums, jaw, and bite so they can find any hint of dental problems as early as possible. They'll also be able to identify oral symptoms related to other illnesses so any necessary treatment can begin right away. And, before you leave, you will be scheduled for your first cleaning appointment with our hygienist, who will remove all plaque and tartar from your mouth to lower your risk of cavities and give you a smile that feels healthy and refreshed.
Oral Cancer Screening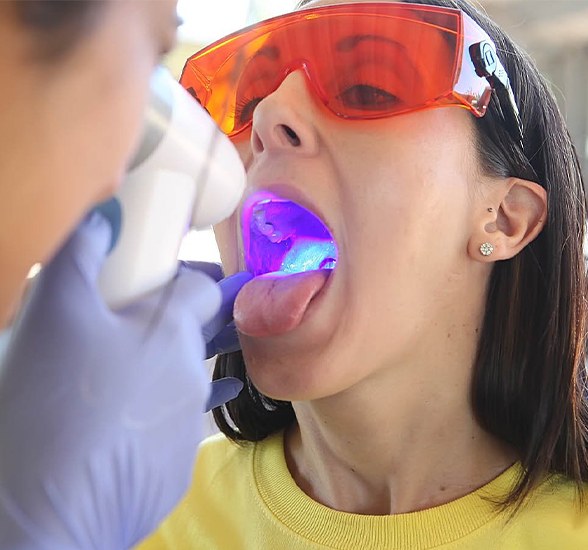 Oral cancer is the sixth-most common variety in the U.S., and it claims about one life each and every hour because the disease is often not caught until it is quite advanced. The early symptoms are easy to miss, but our team can spot any suspicious growths, sores, or discolorations that might indicate a problem. When diagnosed and treated quickly, the survival rate of oral cancer is extremely high, which is why we perform a screening at every checkup.
Ozone Therapy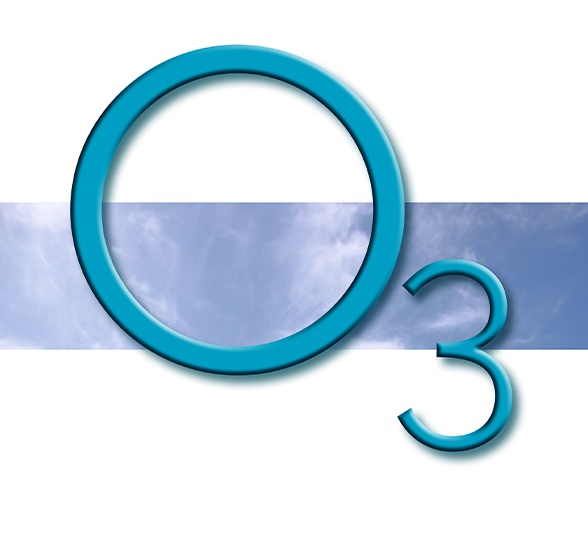 Ozone is simply enriched oxygen, or O3, yet it is extremely powerful at killing pathogenic organisms without any side effects. By getting rid of harmful oral bacteria, we can eliminate early-stage gum disease, stop decay in its tracks, and accelerate healing at the same time.
Athletic Mouthguards/
Sportsguards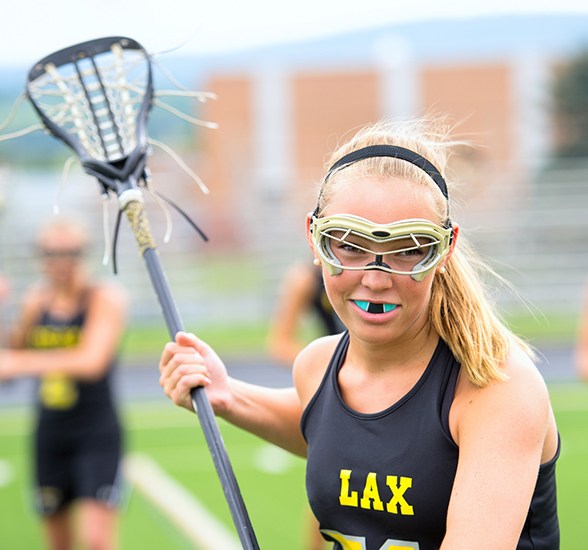 Pretty much any sport poses a risk of oral injury, whether the game involves contact or not. To prevent a broken or knocked out tooth, every athlete should wear a mouthguard before hitting the field, mat, or court. While store-bought appliances are bulky and awkward, our custom-made guards are designed for each individual to guarantee a comfortable fit and premium protection at the same time.
Nightguards for Teeth Grinding/Bruxism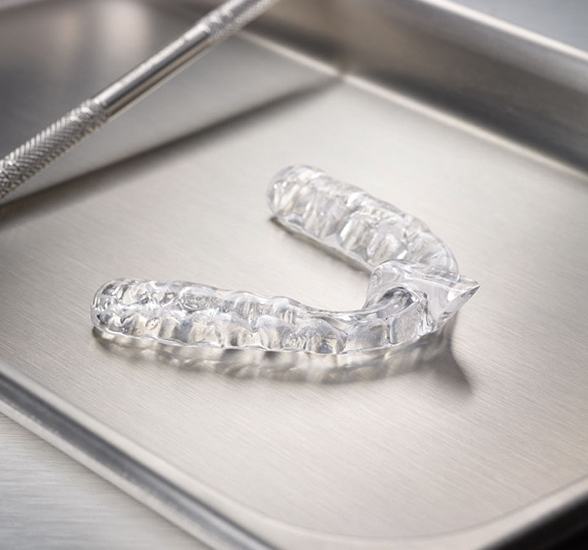 One of the most common responses to daily stress is teeth grinding during sleep, which is called bruxism. This places enough pressure on the teeth to wear them down and eventually break them, and it can also strain the head and jaw muscles, creating chronic pain. To help someone with this issue, we can give them a nightguard to wear to bed, which is a simple mouthpiece that places a soft but sturdy barrier between the rows of teeth so they can't come together while you sleep.
At-Home Dental Hygiene Products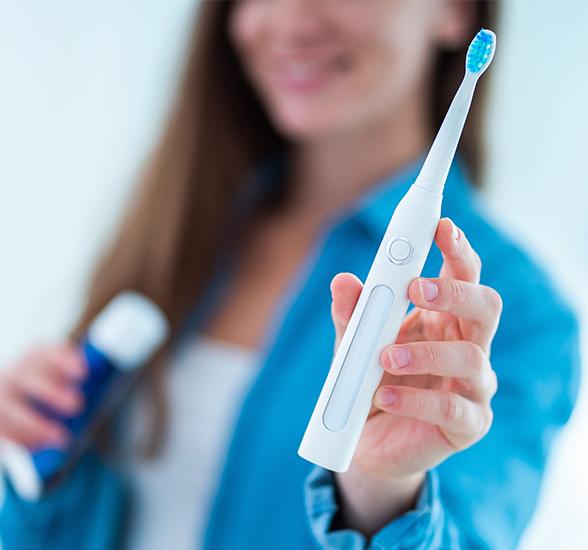 Each person's dental needs are unique, and there are specific products that are best suited for an individual that will help them get the most out of their oral hygiene routine. Of course, figuring out which products are best can be confusing due to the variety available. We personally recommend Tooth & Gum as well as the Risewell and Closys products, but our team would be happy to make more personalized suggestions when you come to see us for a checkup.