Periodontal Therapy – Phoenix, AZ
How We Support Your Smile's Foundation
There is a growing body of evidence that supports the importance of periodontal health. Taking care of the gums isn't just essential for the smile, but the entire body as well. Gum disease has been connected to tooth loss as well as heart disease and diabetes, so we take it very seriously here at Natural Dental Partners. That's why we offer a variety of services designed to detect this infection early and take care of it as quickly as possible.
Why Choose Natural Dental Partners for Periodontal Therapy?
Pain-Free Laser Gum Therapy
Non-Invasive Ozone Treatment
Gentle, Yet Thorough Hygienist
Health Risks of Periodontal Disease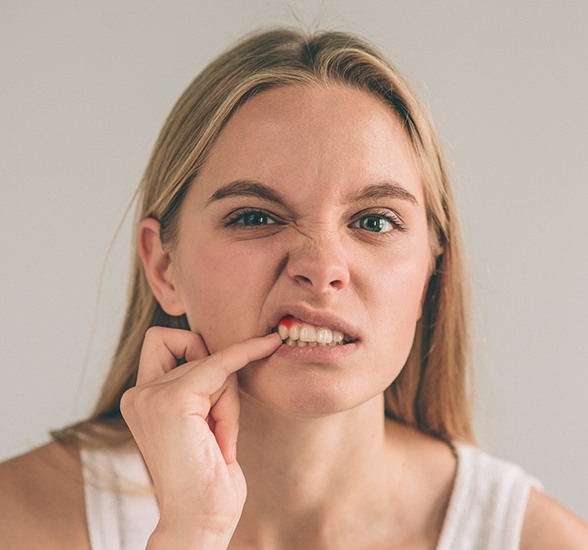 A few years back it was discovered that there was a strong correlation between gum disease and systemic diseases such as cardio-vascular disease and diabetes. New culturing techniques determined that bacteria found in the plaque of the arteries in fact originated from the plaque in the mouth (maybe not a coincidence that it has the same name in both places). Once bacteria from the mouth attach to the walls of blood vessels they facilitate the accumulation fatty deposits. There is also thought to be an inflammatory response that cause vascular damage in the heart and brain. Certainly a good reason to keeps your gums healthy!
Scaling & Root Planing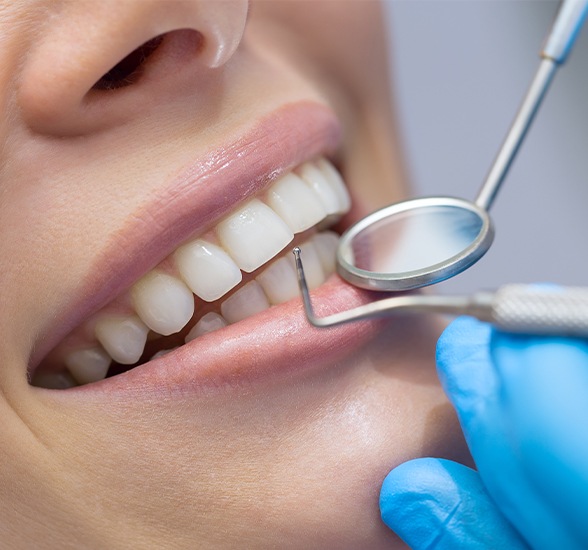 The primary cause of gum disease tends to be an accumulation of plaque, tartar, and bacteria on the roots of the teeth, and scaling and root planing is designed to tackle this directly. First, scaling removes these harmful substances from the mouth, and then the roots are gently reshaped and smoothed (or planed). This halts an ongoing infection and even lowers the risk of it coming back, safeguarding someone's long-term health.
Laser Periodontal Therapy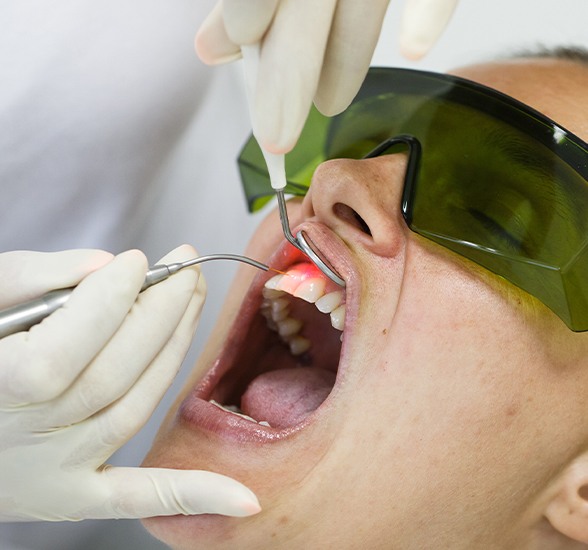 If someone's gum disease is too advanced to be treated with scaling and root planing alone, laser therapy offers a stronger, but still gentle alternative. A concentrated beam of light is able to eliminate harmful bacteria and remove infected tissue while significantly reducing bleeding and post-treatment swelling. In fact, most patients don't even need local anesthetic to remain completely comfortable during a laser procedure.
Subgingival Irrigation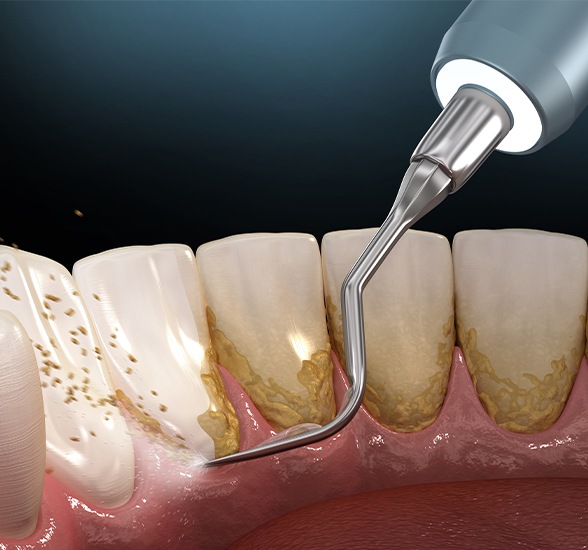 "Subgingival irrigation" may sound complicated, but it essentially involves cleaning along and below the gum line to wash away bacteria and buildup. To do this, we used ozonated water, which is shown to kill a broad range of oral pathogens. We can use this treatment after someone already has an infection, or we can do it if we believe an infection is about to develop so the issue can be largely reduced or avoided entirely.