Advanced Services & Technology – Phoenix, AZ
Dentistry That Goes Above & Beyond
Technology plays a big part in helping us better serve our patients. That's why we have invested in some of the finest equipment in the dental industry. From low dose 3D imaging to single visit CAD/CAM restorations, Dr. Mahn has spared no expense to bring you the best that dentistry has to offer. Give us a call and find out for yourselves.
Why Choose Natural Dental Partners for Advanced Services & Technology?
Pain-Free Laser Gum Therapy
CT Scanner: Next-Level Diagnostics
The Wand: 100% Pain-Free Anesthetic Injections
Low Dose Digital X-Rays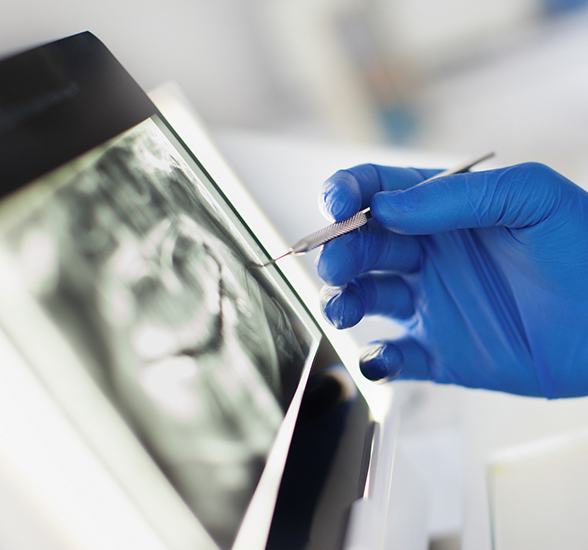 One of the biggest concerns people have about dentistry has to do with X-rays, but since we upgraded to fully digital radiography, we have put all of these worries to rest. Not only are digital X-rays sharper and faster than traditional film, but they emit 90% less radiation as well. Plus, because the images don't require toxic chemicals to be developed, they also help shrink our practice's impact on the environment.
Digital Impression System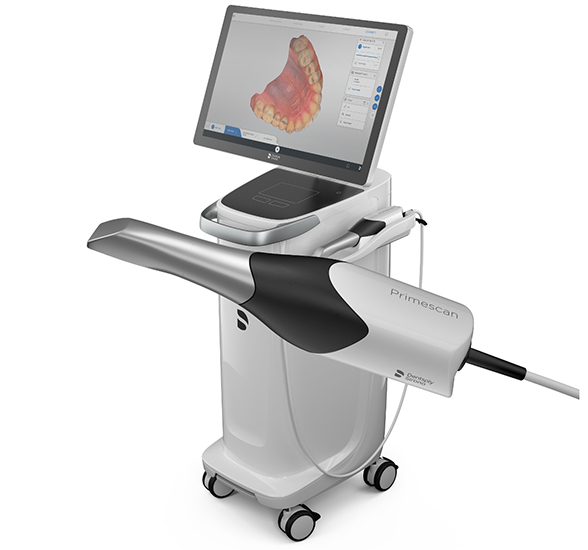 Digital impressions give us the ability to scan the teeth to create a perfect model of the bite in a matter of minutes, all without having a patient bite into odd-tasting dental putty. This process is not only much faster and tidier compared to taking a physical impression, but it also shows us much more detail about the teeth and how they come together, allowing us to better tailor a patient's care to their specific needs.
CT/Cone Beam Scanner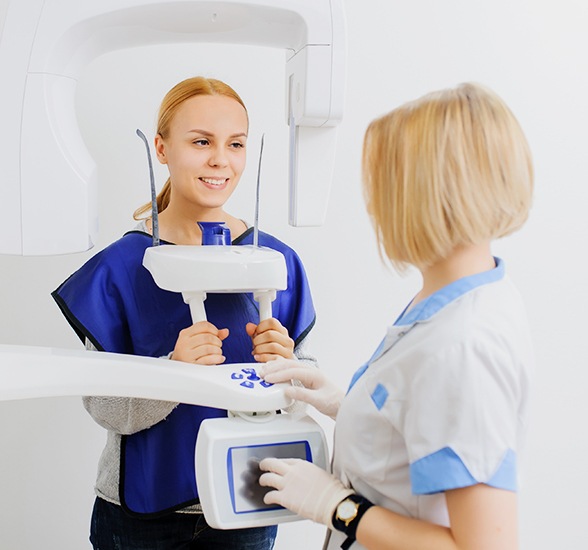 Our CT scanner is able to capture a more comprehensive image of a patient's teeth and mouth compared to a regular X-ray. Instead of focusing on just a few teeth, the scanner can create a highly-detailed 3D model of someone's entire oral anatomy. This makes it particularly valuable for diagnosing failing root canal teeth. We can also use this information to plan for more involved procedures (like dental implant placement) to maximize the success of the treatment. You can also rest assured that unlike medical CT scans, our equipment has only minimal exposure.
Airway Analysis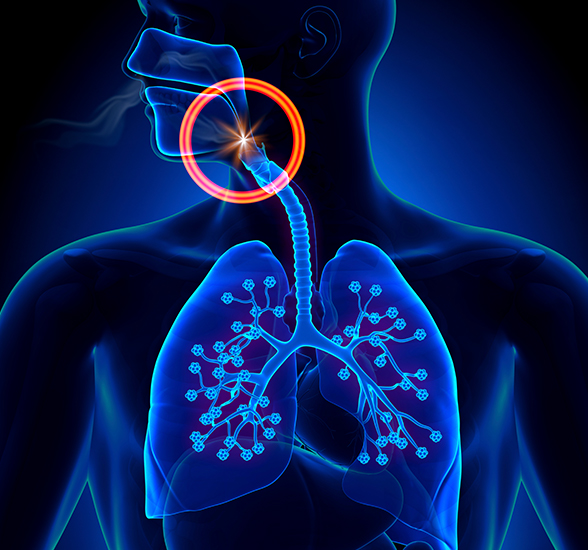 Nighttime breathing disorders rob about 20 million Americans of their needed rest, but fortunately, the solution is often quite simple. Using our advanced imaging technology and a simple questionnaire, we can determine if you might be affected by this condition and could benefit from an easy, at-home sleep test. Depending on the findings, we can provide you with a solution to help you sleep better, feel more energetic and ultimately achieve a better level of health.
The Wand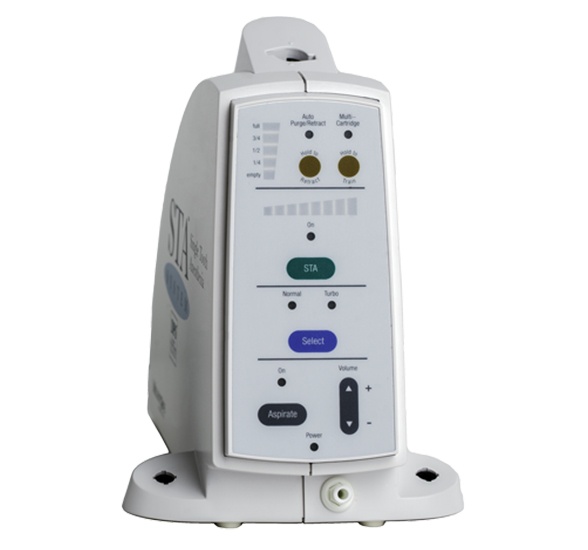 Pain associated with injections are more likely to be the result of injecting to rapidly rather than the new, ultra-sharp needles used in dentistry today. This is why we only administer anesthetic with The Wand®, which applies the anesthetic very slowly and evenly. As a result, we are able to achieve a more profound level of anesthesia using much less anesthetic and you'll have minimal soreness when the numbness wears off.
Soft Tissue Laser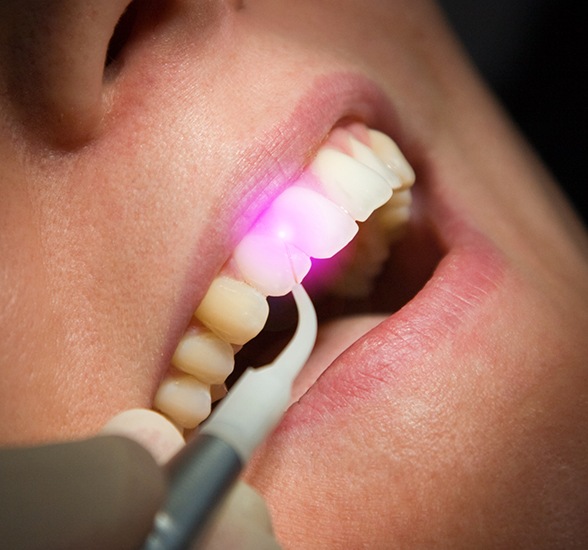 Lasers have completely revolutionized the way dentists treat the gums, and they allow our team to remove infections and perform cosmetic gum lifts more quickly and painlessly than ever before. Dental lasers allow for extreme precision and complete comfort, as they emit little to no heat, sound, or vibration. They also cauterize nerves and blood vessels as they work, meaning that the patient experiences virtually no bleeding or post-treatment swelling and discomfort.
Intraoral Cameras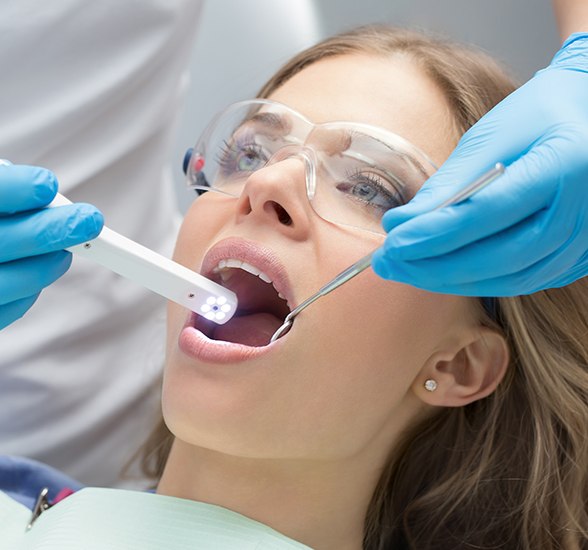 Rather than simply telling you what is going on in your mouth during your visits, our team can actually show you using our intraoral camera. About the size of a pen, this device fits easily in the mouth and captures close-up images of the teeth and gums. We can display them on a large monitor at the foot of your chair, allowing your dentist to go over them so you can better understand your oral health and treatment options.