Meet the Dental Team – Phoenix, AZ
Learn More About Our Compassionate Dental Team
At Natural Dental Partners, our hygienist, dental assistants, and front desk associates all love working together to provide patients with top-notch care. Our team goes out of our way to create a comfortable and welcoming environment for patients to ease any nervousness they feel, and we take pride in excellent communication with our dentists, so nobody misses a beat when it comes to patient care. To learn more about our friendly and experienced dental team, keep reading below.
Irene, Office Manager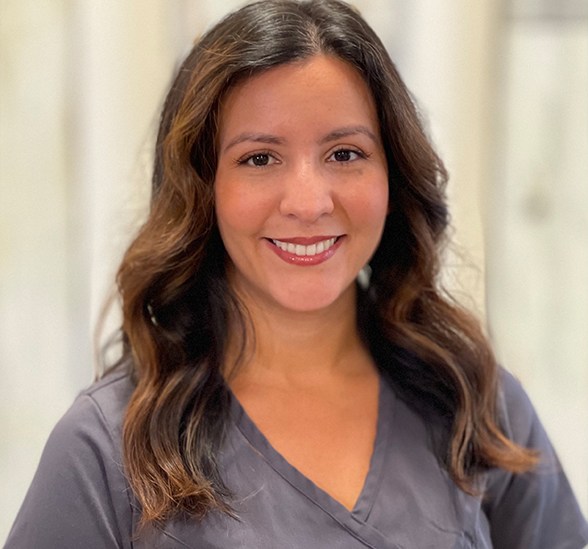 Irene has been working in the dental world for over a decade now, and she loves being a part of an environment here at Natural Dental Partners where everyone enjoys coming into the office – from patients to employees! At home, she and her husband have two beautiful little girls. In her spare time, she looks forward to taking the girls on fun weekend trips like the park or the zoo, as well as doing barre workouts when everyone else is fast asleep for a moment of "zen."
Allie, Registered Dental Hygienist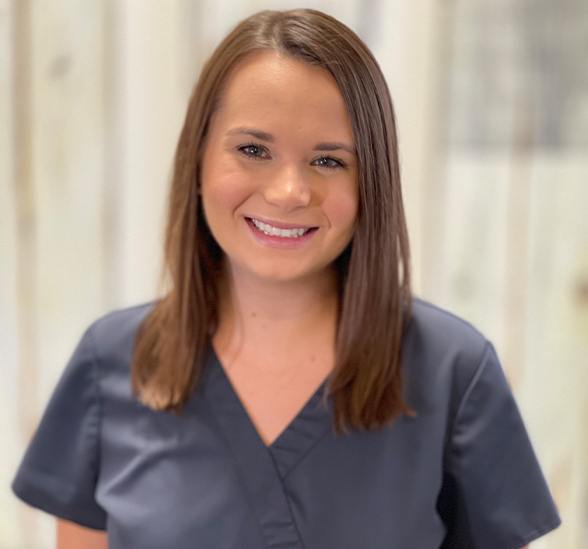 A Phoenix native, Allie's dental career covers over five years so far. As a hygienist, she loves being able to help patients make changes to their oral hygiene habits that lead to them becoming healthier. Away from the office, she recently got married in November of 2020 and has a Pug named Phoebe. Her favorite hobbies include hiking, trying new restaurants, riding her Peloton bike, traveling, and binging TV shows. She also loves cooking/baking and is always searching for her next favorite dish!
Sabina, Treatment Coordinator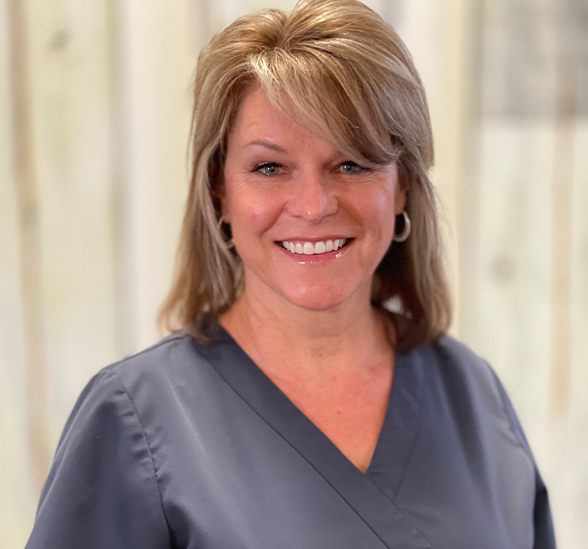 Sabina's dental career impressively spans almost 35 years and counting. At Natural Dental Partners, she feels lucky to be able to work in such a warm, healthy environment with patients who are truly happy to be there! She and her husband Mark have two grown children named Tyler and Rylee. As for personal hobbies, she likes to dine out, spend time with friends, hike, travel, cook, put together puzzles, play games, and watch romantic comedies. She's also a BIG concert junkie and has seen 75 different performers live throughout her life – some multiple times.
Megan, Patient Coordinator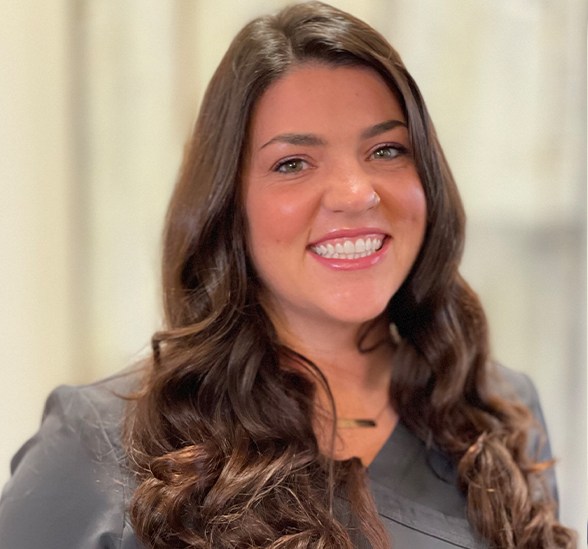 Megan has been a part of our team for nearly two years now, and she feels so lucky to spend her days with such an outstanding group of people! She studied at the Arizona School of Dental Assisting. Away from work, she and her husband Jason have been together since high school, and they have four absolutely outstanding children, as well as an adorable Beagle mutt named Haley. You can typically find her fishing, being poolside in the summers, and playing bingo.
Summer, Dental Assistant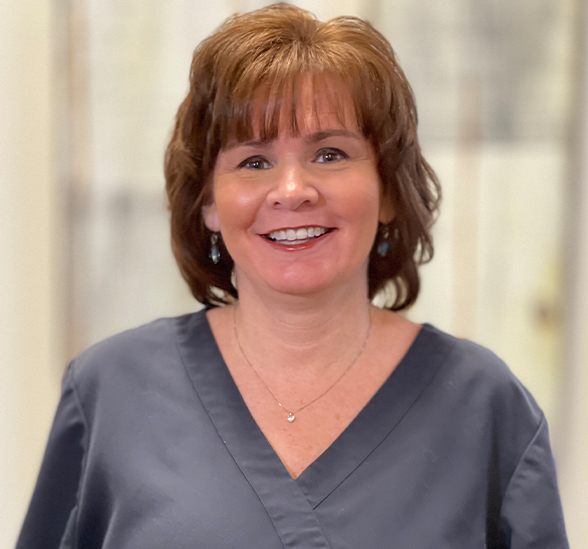 Summer hails from Cincinnati, OH originally, and she's been working in dentistry for nearly 25 years! She thinks Dr. Mahn is fantastic, her teammates are amazing, and the patients here are truly wonderful. When she isn't busy at work, she and her husband spend a lot of time running between their daughters' various basketball games and gymnastic events while trying to squeeze in some precious "us" time.
Stephanie, Back Office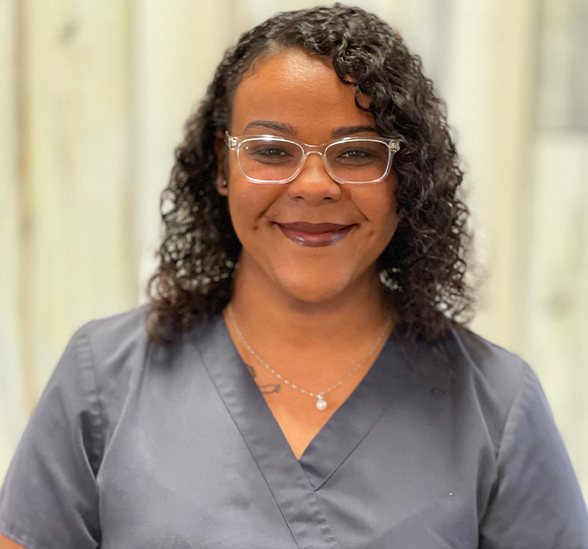 Stephanie studied dental assisting at Carrington College and has training in digital scanning, detox systems, amalgam removal, and (most recently) sleep/airway dental appliances. She's proud to work with patients who come to the office to feel better – that's always a good feeling to take home! At home, she and her fiancé have three lovely cats and a new Poodle puppy. When she isn't busy at the practice, she spends most of her time going to school for forensic anthropology.
Blanca, Dental Assistant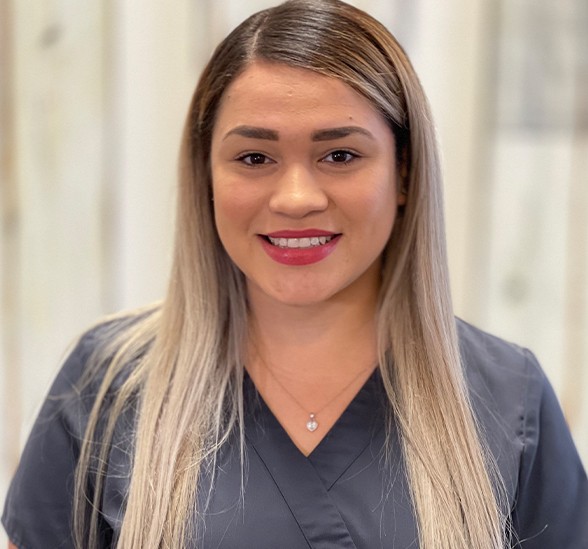 Blanca studied dental assisting at Brookline College and also has several years of experience in IV sedation and oral surgery. As a part of our team, she loves both her coworkers and all of the patients! At home, she is a proud wife and mother who loves going on various adventures with the whole family. You can almost always find them hiking, camping, or simply enjoying the outdoors.