Holistic Dentist – Phoenix, AZ
Get to Know
Joshua Raiffe, DMD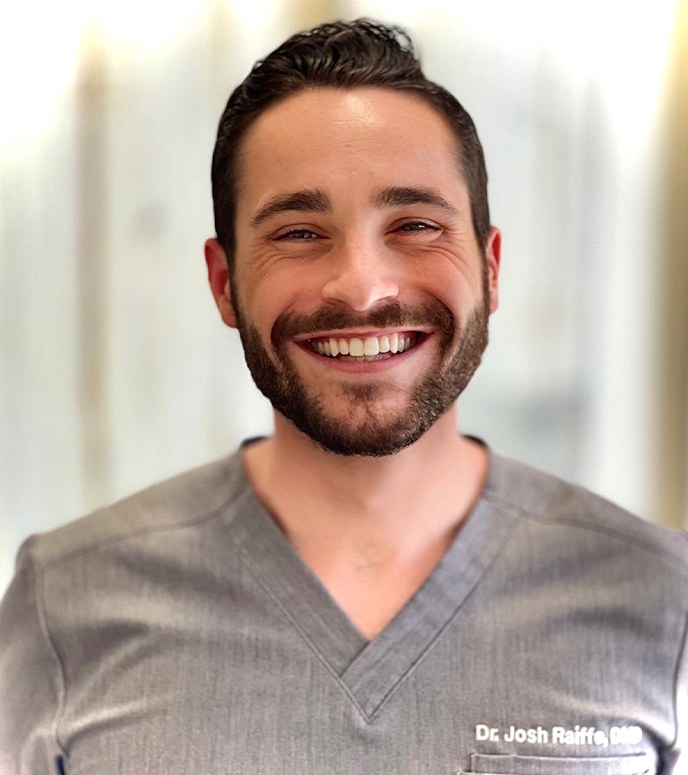 Why Did You Want to Become a Dentist?
At a young age, Dr. Raiffe knew he wanted to become a dentist after shadowing in a dental office during a summer break from school. He absolutely loved the combination of science and artistry that is created with your hands. Every summer break, Dr. Raiffe would work in various dental offices with different dentists and specialist.
Where Did You Study Dentistry?
Dr. Raiffe completed his dental doctorate at Midwestern University in Glendale, Arizona. Before attending dental school, he attended Barrett, the Honors College at Arizona State University, completing a defended thesis while working at the McGraw Lab. While in high school, college, and dental school, he would work with numerous dentist and specialist to see all aspects of dentistry.
Dr. Raiffe is a member of the International Academy of Oral Medicine and Toxicology as well as a member of Spear Study Club, based in Scottsdale.
Outside of the Dental Office, What Do You Like to Do?
Dr. Raiffe enjoys running, lifting, hiking, riflery, and spending time with family and friends. He loves to dine at new restaurants as well as traveling to different cities to explore.